Mindful Eating

Mindful eating stems from the broader philosophy of mindfulness, a widespread, centuries-old practice used in many religions. Mindfulness is an intentional focus on one's thoughts, emotions, and physical sensations in the present moment. Mindfulness targets becoming more aware of, rather than reacting to, one's situation and choices.

Mindful eating relies on mindfulness, a form of meditation. Mindful eating is about developing awareness of your experiences, physical cues, and feelings about food.

Eating mindfully means that you are using all of your physical and emotional senses to experience and enjoy the food choices you make. This helps to increase gratitude for food, which can improve the overall eating experience. Mindful eating encourages one to make choices that will be satisfying and nourishing to the body. However, it discourages "judging" one's eating behaviors as there are different types of eating experiences. As we become more aware of our eating habits, we may take steps towards behavior changes that will benefit ourselves and our environment.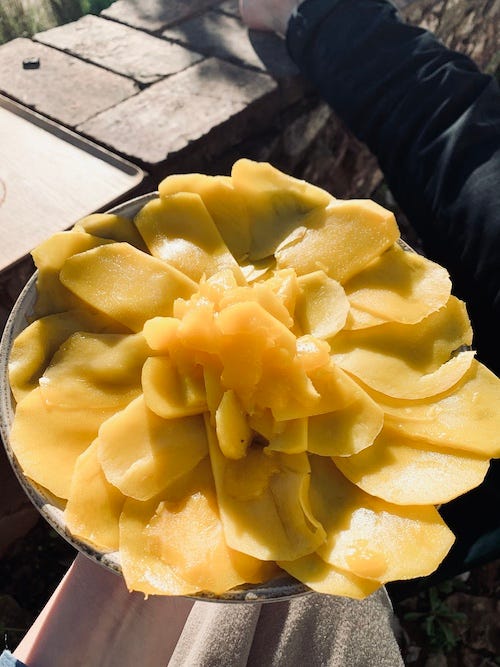 Are you interested in Acupuncture, Breathwork, Massages, Mindful Eating, Qigong, Yoga and other Bodywork techniques? Would you like to learn more about holistic body & mind exploration by Institute Leela?
Don't hesitate to contact us!